APP Kingston – xcurated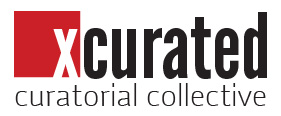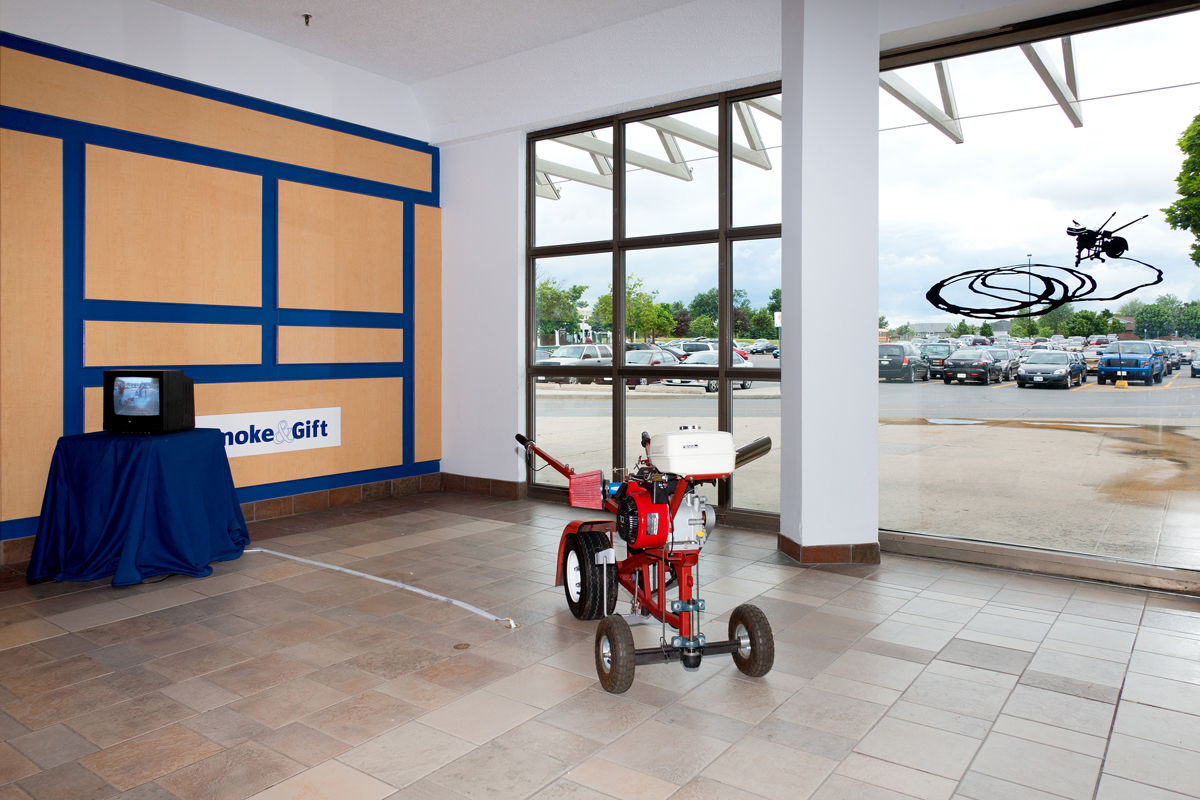 Photo credit: Bill Weedmark c/o xcurated
Exploring the notion of public art as provocative, reflective, and sublime, these six installations are united under the theme of 'Spectacle.' Often political and commercial forces have used spectacle as a strategy of distraction. Many have argued that, in this way, spectacle is an artificial and threatening force, embodying the power to divert attention from important social issues, eroding sustained engagement, and halting the potential for positive change. However, spectacle has also been utililzed by artists, activists, and individuals throughout history in a similar, yet more tactical manner. It has been used as a tool to draw attention to a cause that might otherwise remain unnoticed, it has cultivated unrest, instigated reactions, and incited activity. Indeed, spectacle can both unite and divide, engage and alienate. As a strategy or a tactic, it can be a risky undertaking.
APP Kingston or Art in Public Places Kingston is proud to present the following participating artists who will be presenting public art installations throughout the city:
Steven Laurie graduated from the Ontario College of Art and Design, receiving the Seiji Award for Public Installation/Social Sculpture and the George A. Reid Award for Proficiency in Sculpture and Installation. He completed his Masters in visual art at the University of Western Ontario. He is based in Toronto, where he is Assistant Project Manager at the Royal Ontario Museum. For further information on Laurie's practice visit stevenlaurie.com.
Michael Davidge is an artist, art critic, and curator, who lives and works in Kingston, Ontario.  A practicing post-conceptual artist with Master's degrees in both Visual Arts and English Literature, Michael creates work that evidences his depth of knowledge in the field of contemporary art and art history. His writing has been published in national publications including Parachute, Blackflash and Front Magazine. Increasingly, Michael views his text-based work as "improvisations on a theme," situating his practice in a musical idiom as explored by his free-jazz punk-disco outfit, SouB?.
Catherine Toews is an emerging artist  based in Kingston. Born and raised in Winnipeg, Manitoba. She received a Bachelor of Fine Arts (Honours) from the University of Manitoba. Recent exhibitions include Bring on the Beautiful Girls: Verb Gallery, Kingston, ON, (2011) Synergies, Union Gallery,(2010) Kingston, ON and Square Pegs, Modern Fuel Artist-Run Centre, Kingston, ON (2008).
Shayne Dark is an established Kingston artist who has participated in numerous exhibitions in Canada and the United States since he began his artistic career in the mid 1980's. Dark creates mainly sculptural works, taking a keen interest in every aspect of the process of art production, which he feels draws upon and focuses the physical and perceptual experience of the world. His works often evoke the contrasts between urban settings and the natural world.  Recent exhibitons include The Robert McLaughlin Art Gallery, Oshawa, ON (2010),  Edward Day Gallery, Toronto, ON,Musée d'art de Joliette, Joliette, QC, (2009) and Art Mûr – Montreal, QC, (2008).
Robert Hengeveld is an installation and multi-media artist whose work explores the boundaries between reality and fiction, and where we find ourselves within that relationship. He is currently living and working in Toronto, Canada.  He completed his MFA at the University of Victoria in 2005 and studied the Ontario College of Art and Design.  He began his art practice at Georgian College, where he received a Certificate and Diploma in Fine Arts.  Some recent and upcoming exhibitions include Hallwalls Contemporary Art Center (Buffalo), Circa (Montreal),  EyeLevel (Halifax), and Mulherin + Pollard (NYC).
Artist duo Millie Chen and Warren Quigley have exhibited across Canada  the U.S., and in Mexico, Brazil, France, the Netherlands, Northern Ireland, Japan and across China. Most recently, Chen showed at the Albright-Knox Art Gallery, Buffalo, as part of the exhibition "Surveyor." She has also shown as part of Sound Symposium in St. John's, Newfoundland and in China at Yuangong Art Museum, Shanghai, Tank Loft Contemporary Art Center, Chongqing, and Museum of Contemporary Art, Shijiazhuang. She received  a Chalmers Fellowship through the Ontario Arts Council to produce "Demon Girl Duet," a dual-screen video based on two river journeys down the Yangtze in China and the Niagara in Canada/USA, most recently exhibited in the Canada Pavilion at Shanghai Expo 2010.
Warren Quigley is a graduate of the Ontario College of Art and Design in Toronto. His current project , Survival Guide & Kit , has recently been produced for the exhibitions "Tout Contre Nature" at Wharf, Centre d'art contemporain de Basse-Normandie, France, "Beyond/In Western New York" at Western New York Book Arts Collective and the Albright-Knox Art Gallery Bookstore, Buffalo, "Art/Work" at Contemporary Art Institute of Detroit, and at Convenience Gallery, Toronto.
Events
Guided Bus Tour of APP Kingston sites
Saturday 12 May, 1:30 pm
APP Kingston launches with a guided bus tour of installation sites leaving from the parking lot at Food Basics, Barrack and Wellington Street.
This tour is sponsored by Tourism Kingston.
Public Roundtable
Thursday 7 June, 7 pm
A discussion of Kingston's nascent Public Art Policy hosted at Market Square Amphitheatre.
xcurated website