Peter Bosch and Simone Simons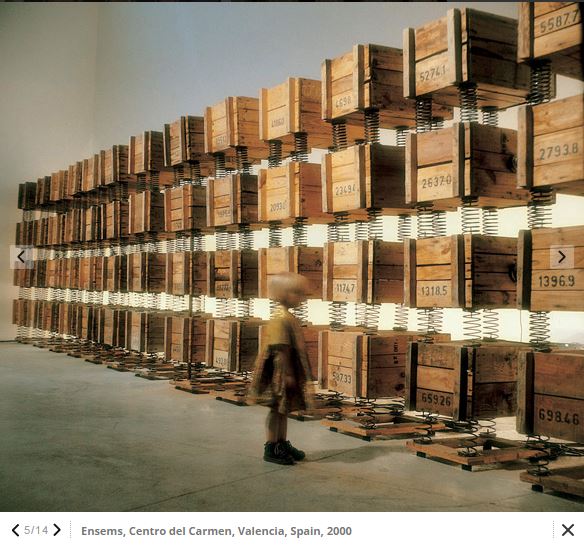 From 1985, Peter Bosch and Simone Simons have been collaborating on large scale sound works, performances, concerts and theatre productions. Since 1990, their focus has been centered on the development of autonomous "music machines". All their machines/works are best considered as constant and dynamic developments that generate experiences through sound and movement. The Krachtgever is their best-known piece (shown above) as it received a Golden Nica in 1998 at the Prix Ars Electronica, Linz.
I highly recommend that you check out their website and work, http://www.boschsimons.com/
I had the pleasure of meeting and partaking in an Intensive Sound Hackers workshop led by Peter Bosch this past Summer at N.A.I.S.A, Toronto.