Eight Ball Branding Iron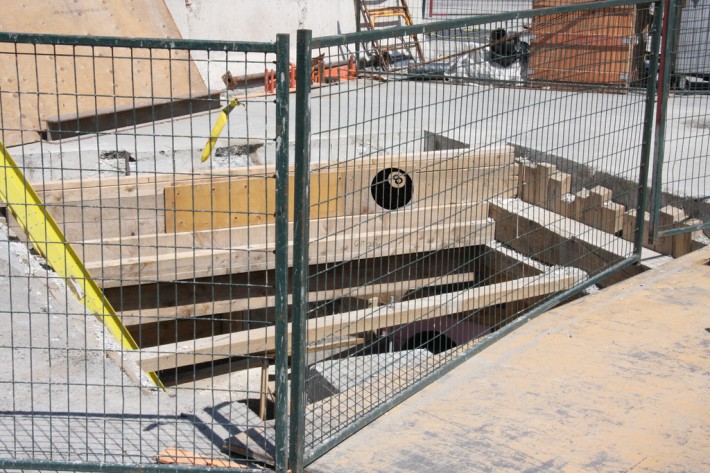 Project Description
Marking Territory is a project that examines the implicit meanings in mark-making and the use of highly reproduced ready-made imagery within collective forms of cultural expression. Both a public performance and installation, this project involves integrating monochromatic imagery, derived from off-the-wall "Flash" tattoos within the interior space of a construction site by way of a traditional mark-making technique: hot iron branding. This combination of mark-making process, "off-the-shelf" imagery and a work site, typically occupied by a working class segment of the society conceptually frames a potential discussion around the affirmation of social territory and subcultural kinship.
Unlike usual forms of property defacement, this project focuses on creating a discursive contrast between the hosting construction site, the performative act of mark-making and the repetition of charcoal Flash imagery. The branded imagery is applied to available/temporary plywood structures like concrete forms, equipment sheds, and the interior surface of site hoarding. The placement of imagery is largely determined by the site itself and take shape in single discrete placements and/or larger grid like compositions. While referencing age-old stamp patterning methods found in folk art wood burning and body art, the resulting austere carbon black imagery aesthetically brings to mind the working styles of contemporary artists John Scott and Peter Von Tiesenhausen.
Examples of Flash imagery used for this project include; ankle rose, barbed wire, eight ball, grim-reaper, dolphin, angel, heart, skull, moon, dragon, tearing claw, butterfly, sun, hawk, anchor, sparrow, pride and glory text, dice, and ace of spades.
Share