A Handmade Assembly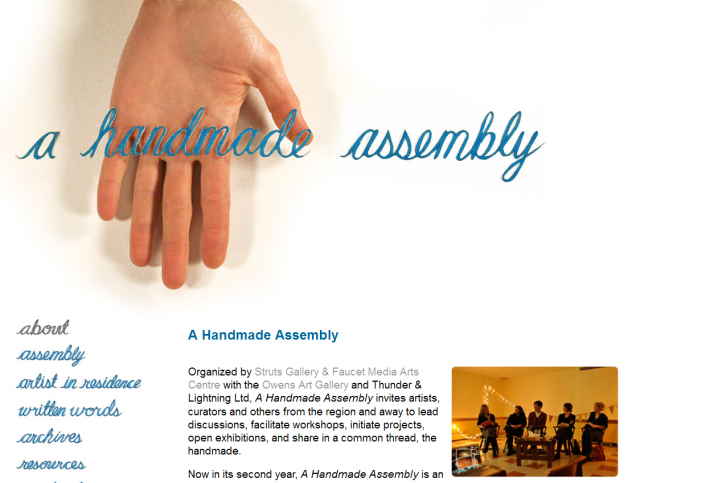 A Handmade Assembly
Organized by Struts Gallery & Faucet Media Arts Centre with the Owens Art Gallery and Thunder & Lightning Ltd, A Handmade Assembly invites artists, curators and others from the region and away to lead discussions, facilitate workshops, initiate projects, open exhibitions, and share in a common thread, the handmade.
Now in its second year, A Handmade Assembly is an initiative in response to the significant number of artists who have in recent years been using materials and processes that are laborious, often intimate, and usually associated with traditional craft methods. The discourse surrounding these practices is growing in turn as DIY aesthetics and ideals flood the mainstream. In appreciation of the handmade in contemporary culture, A Handmade Assembly is a venue for artists to discuss their practices and make new and necessary networks.
Web link: A Handmade Assembly
My two cents: The mission of A Handmade Assembly is exciting and refreshing. It invigorates a discourse around hands-on artmaking in contemporary culture, and how the meaning/evidence of handwork in contemporary art can expand beyond the inference of individual authorship to include collective identity. I look forward to seeing the results of this project.