mud flap project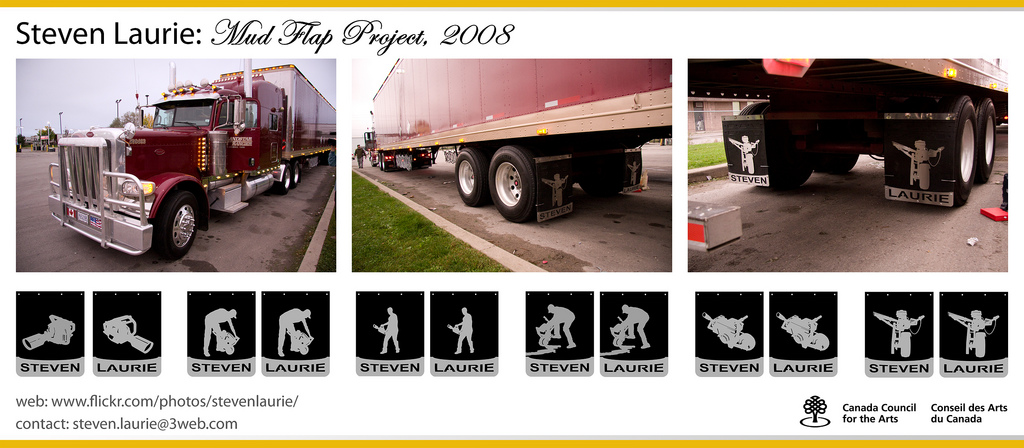 The mud flap project is a traveling body of functional mixed-media artworks. Constructed with heavy-duty Peterbilt mud flaps and custom waterjet cut stainless steel silhouettes, these functional artworks display a series of silhouettes derived from the machines and performances I create. Six different pairs or sets, as illustrated in the above image have been produced.
Inspired by the massive independent trucking industry and culture in North American, I developed this project for a number of reasons; 1) to attract and engage new audiences with my studio practice, 2) to create highway-bound artworks that are both functional and aesthetic, and 3) to broaden my awareness of the individuals and industry relied upon to transport food, product and services to our communities.
Currently, there are sixty sets/pairs of Steven Laurie mudflaps traveling across Ontario, Canada, and the United States. All participating truckers were given a complimentary pair of my mud flaps to install, use and keep for their own.
*Application for interested participants located at bottom of this page.*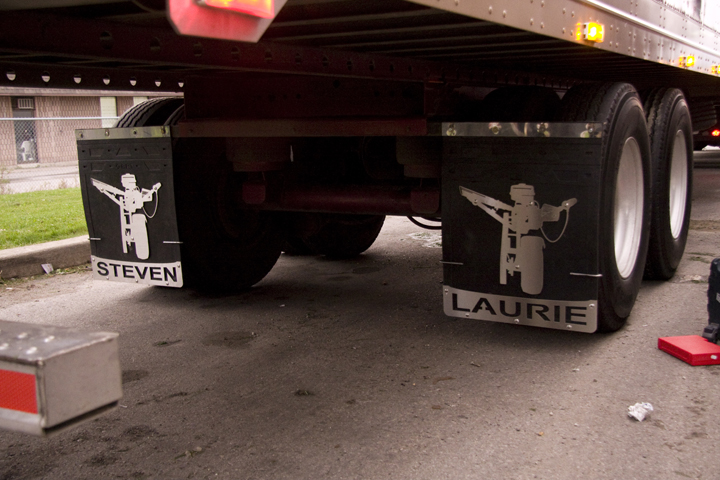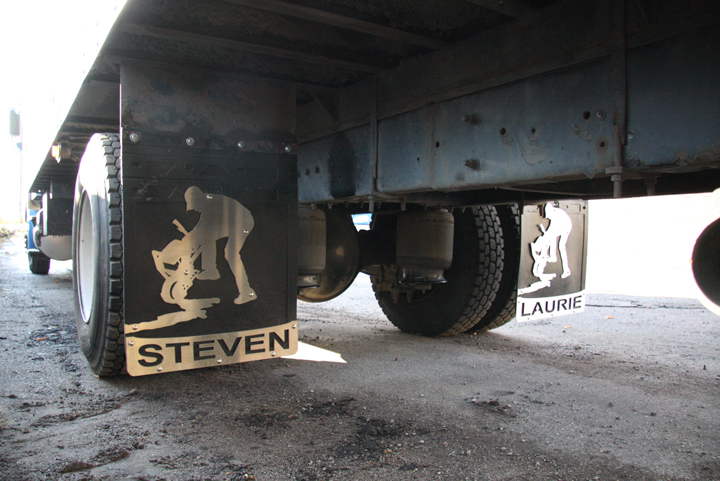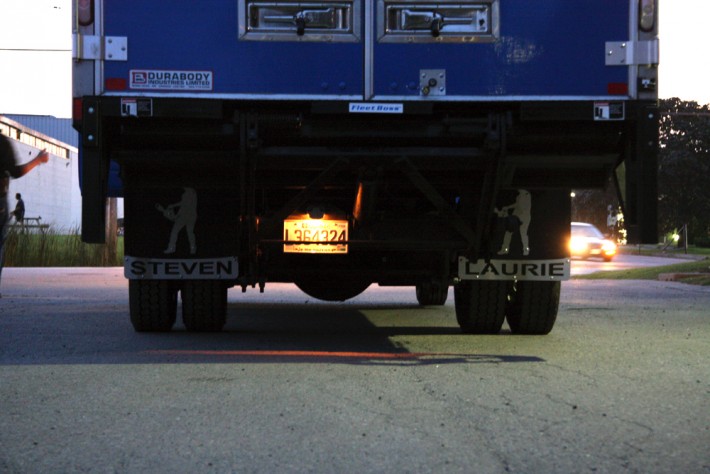 Application
If you own a 5 ton truck or larger and are interested in participating in the Mud Flap Project, please fill in the form below. All applications will be followed by an email from Steven Laurie and a request for commitment. This commitment involves agreeing to install and carry the mud flaps on a specified truck for a minimum period of six months. After completing the six month period of commitment, the mud flaps received through this project are complimentary and owned by the participant. Participants unable to meet up in person (Toronto, ON) must bare the total cost of shipping the mud flaps to their address and provide photo proof of installation.