power tool drag racing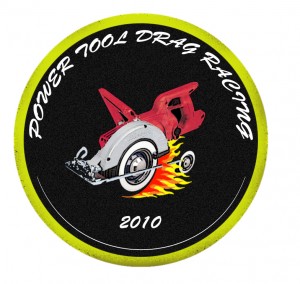 POWER TOOL DRAG RACING
Buzzing along at 7500 rpm, the AGYU and youth from the Jane and Finch Boys and Girls Club stirred up some dust in the attempt to feather out the division between art and trades with serious abrasive power. This eight-week artist and trades professional led afterschool community arts program, designed by AGYU's interim Education Assistant Steven Laurie, engaged twelve youth (10 – 14 years of age) from the Driftwood and Glen Ravine Jane and Finch Boys and Girls Clubs in a project called POWER TOOL DRAG RACING (PTDR).
Call it a sport or power tool 'bad-assery', the objective was simple, develop modified amp-cranking drag racing machines from stock AC powered belt sanders and readily available building materials. Working with mottos: GO FAST and PRIDE IN YOUR RIDE, this program pushed the envelope of mechanical performance and custom accessories. Together with visual artists Michael Murphy and Brandon Vickerd, and trades professional Joey and Mike Fernandez, Colin Harry, Paul Horrigan, and Bill Thorne, Jane and Finch youth embarked upon a creative journey that examined the fundamentals of physics and the constructive aspects of pastime play…or shall we say horseplay, in the process of learning.
Every Tuesday at 5:00pm from April 13 to May 11, this new-found group of tool junkies would meet in the largest sculpture studio in Canada, York University Fine Arts Odette Sculpture Studio to tune up their skills and share ideas. Workshop sessions started with an artist and/or trades professional talk followed by a fifteen-minute tool and technical exercise. These seminars covered a range of professional tips and tricks including workshop and personal safety, proper tool handling procedures, hands-on nail and screw driving demonstrations, and get this…way cool DAREDEVIL air brushing techniques! Divided into two teams led by Brandon and Michael these youth had six weeks to build from the ground up two power tool drag racers that would compete on May 25th on a fifty-foot slotted speedway in the York Gate Grand Prix. Coming down to the wire on sixth week, the last scheduled workshop, the two teams Robotic Swag and Team Supreme put together two impressive machines.
The York Gate Grand Prix was held at the York Gate Mall in the northwest section of the parking lot. This was a scene of team spirit, mechanical prowess, and pit crew madness.  Team Supreme endured a major engine overhaul! Robotic Swag had to overcome serious extension cord challenges! What a nail-biter! With over 200 audience members participating, this drag race event was totally and utterly electrifying! Fueling the buzz from sidelines Dan Lavranski an MC known under the handle "The Mouth" directed the play-by-play and audience's attention down the fifty-foot slotted speedway. Like all good events the York Gate Grand Prix came with a few surprises for the Jane and Finch Boys and Girls Club. During intermission, the audience and participating youth became witnesses to a surprise race of the titans, a showdown between the metal workers and carpenters from York University Facilities. Showcasing highly tuned skill-sets and superfast modified angle grinders the YU Facilities crew left the PTDR youth and audience members awe struck. These machine literally chewed up the track!
When all the heats were raced and the dust had settled, the top spot for fastest dragster was shared by Robotic Swag and Team Supreme. Lifetime memberships to the Power Tool Drag Racing League were given out to the participating youth in the form of personalized wood plaques. With 250 people in attendance the excitement at the York Gate Grand Prix was hard to measure, even with the largest of measuring tapes. Profiled in the Toronto Star, Toronto Sun, and The North York Mirror the youth from the Jane and Finch Boys and Girls Clubs put Power Tool Drag Racing on the map and made it into a front-page spectacle.
Drawing from the action and sense of empowerment shared by the youth, a culminating PTDR Exhibition, hosted by Ms.Lube (Canada's first all female mechanic shop) at the corner of College and Bathurst was installed a week later to further recognize the accomplishments made by the youth and fellow contributors.
On opening night the achievements of the Jane and Finch Boys and Girls Clubs participants in the AGYU POWER TOOL DRAG RACING program were further celebrated by awarding the teams with 30" pinots to showcase at the Grandravine and Dirftwood Clubs. Bragging rights deserved!
Bridging the conceptual boundaries between art making and trades related practices this hybrid installation became a hangout for car enthusiasts, visiting clients, and gallery goers.
Artists and Trades Professionals involved in PTDR
Mike Murphy
Colin Harry
Paul Horrigan
Joey and Mike Fernandez of Daredevil Kustoms
Thank you to the following organizations for their support:
Art Gallery of York University
Canada Council for the Arts
York University Fine Arts Department
York University Facilities
Black Creek Capacity Building Committee
Ms.Lube by Mechanchik
Daredevil Kustoms
TD Engagement Center
Promoting Economic Action and Community Health

Art Gallery of York University – The Power Tool Drag Racing (PTDR) community arts project was an AGYU art education program and outreach initiative during the year 2010. The AGYU and staff contributed greatly to the research and realization process of this project, and furthermore provided the financial supported required to get PTDR off the ground.

Canada Council for the Arts – Funded and supported PTDR
York University Fine Arts Department – Provided the PTDR youth/participants with access to the Odette Sculpture Studio for weekly studio workshops.
_____________________________________________________________________________

Jane and Finch Boys and Girls Clubs – Supporter and source for youth participants
P.E.A.C.H. – Supporter and Community Resource

Daredevil Kustoms – Course contributor and Supporter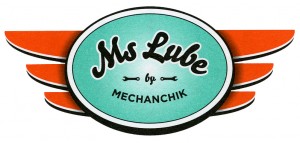 Ms.Lube – Supporter and PTDR Exhibition Host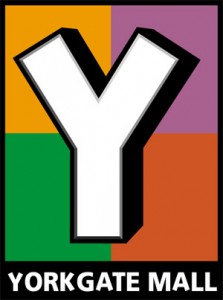 York Gate Mall – Supporter and Host of York Gate Grand Prix

Black Creek Community Collaborative – Supporter and Community Consultant
Press